* We were busy at the restaurant over the weekend. I helped on Saturday and Sunday in the kitchen. Met Marcel's new cook and waitress - two thumbs up. This morning we walked on the beach before Marcel went to work. It was rather nasty - lots of seaweed and trash from last night's festivities. I got to feed the Seagulls though, so that made it worth it.
* I drove up from Corpus Christi about 2:30pm. It's a 3+ hour drive, and I don't have A/C - which is usually not a problem - but today felt so hot that I stopped at Academy in San Antonio and did some window shopping just to get some Air Conditioning. I picked up a lunch bag sized backpack cooler ($6) to take tubing (will carry some sodas, sunscreen, keys, and camera).
* I got home and headed right outside to take care of business. Got everything watered - fed the chickens/collected eggs. Got some pics of the rest of the afternoon.....................
Cucumbers grow so fast. Luckily the Armenian cukes taste good even when huge (those spots are water droplets - just finished watering)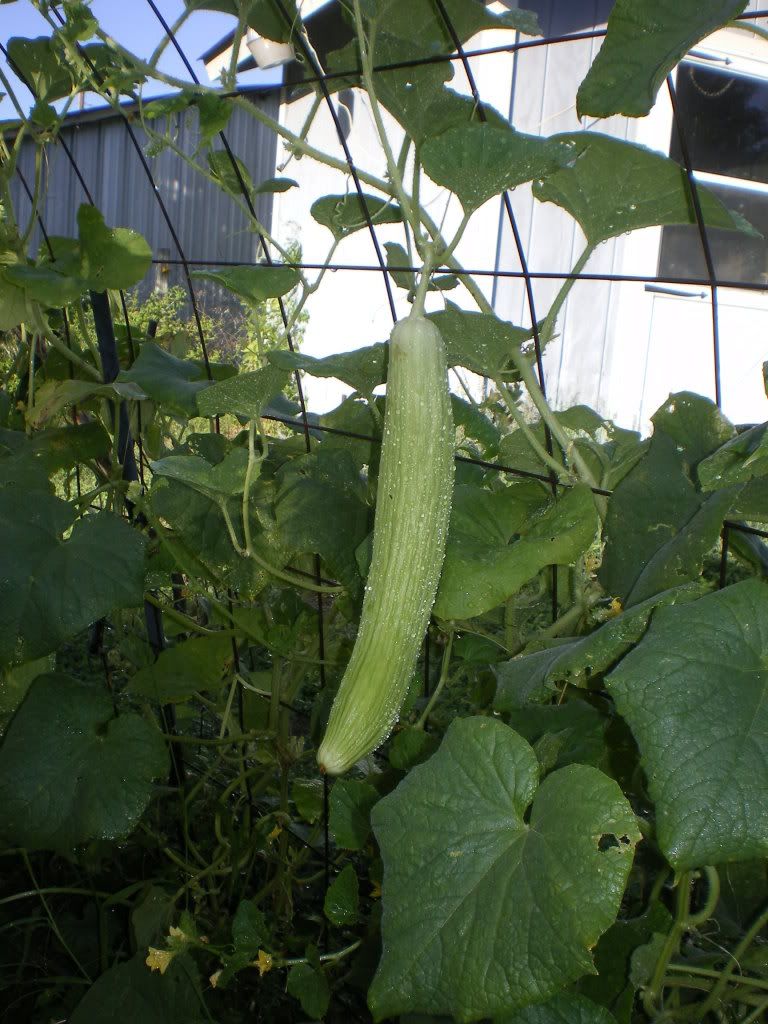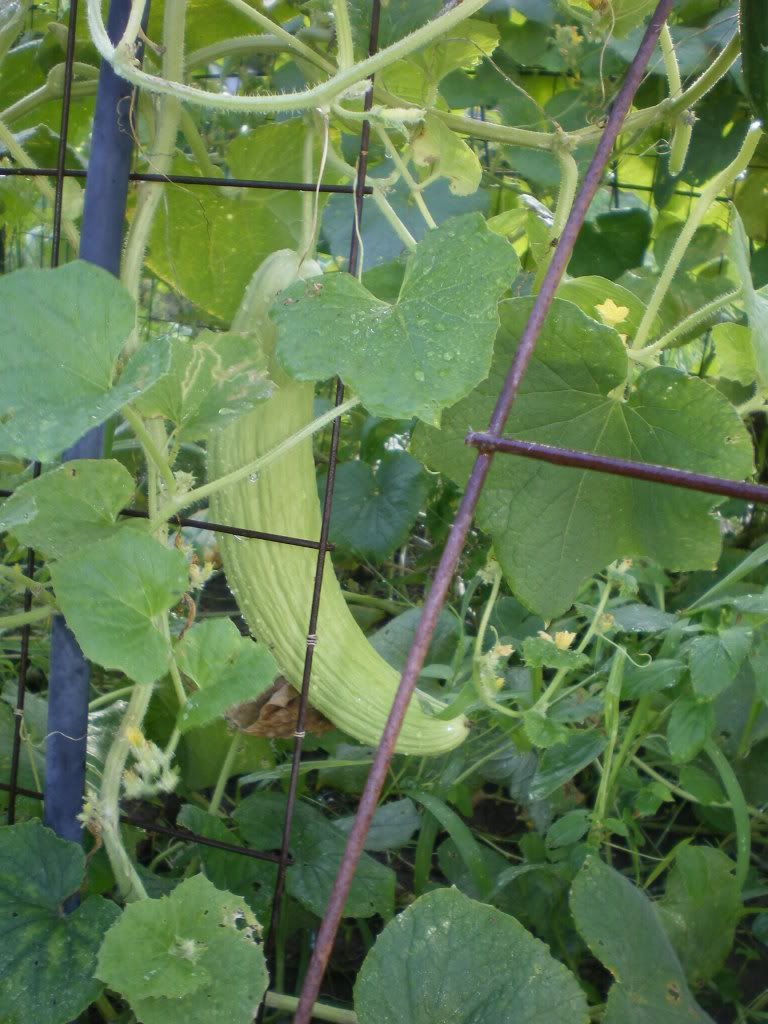 Fig tree must have started going into ripening mode on Saturday or Sunday because there were tons of succulent figs on it. This year it seems I will have some competition from the critters. This is fine - there are plenty (PLENTY) to share. I harvested 6 1/2 pounds this afternoon without breaking a sweat (1 pound went to the chickens due to large critter bites. Usually I leave the bitten ones on the tree for the critters to finish off - but sometimes I can't tell until later which ones were chewed on).
Butterfly and Beetles sharing a tasty fig. The butterflies are all over the tree - which I didn't expect. Usually it's just friendly wasps (never been stung - not once) and Beetles.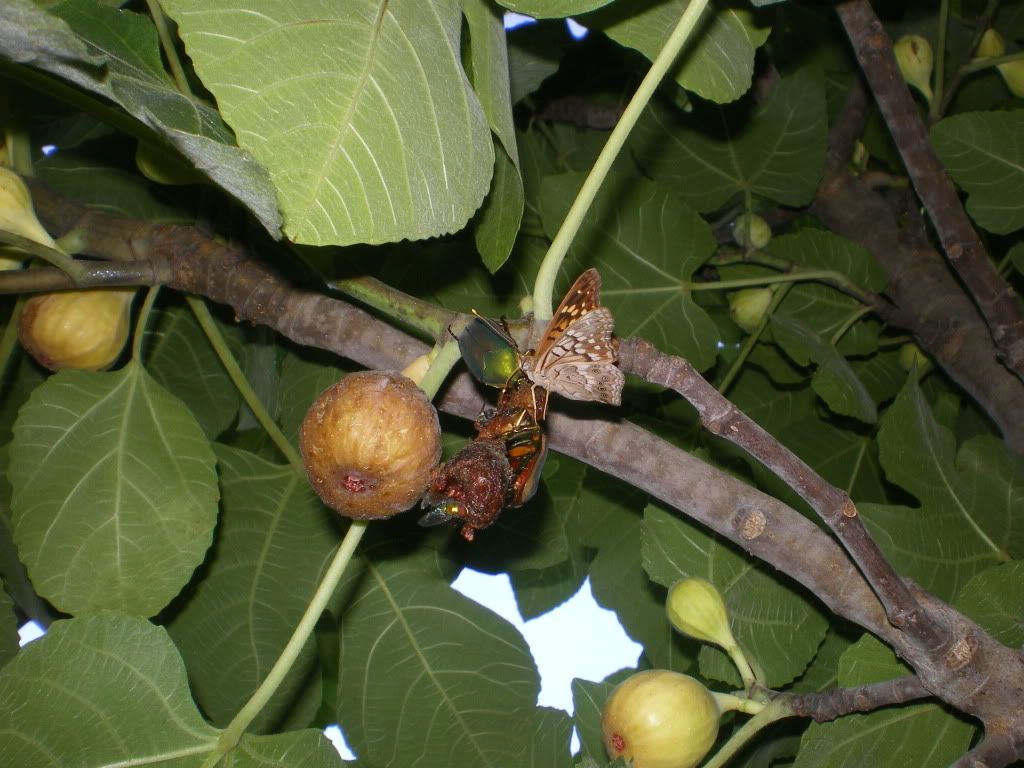 I didn't notice this bird nest until I crawled inside the tree to do some harvesting.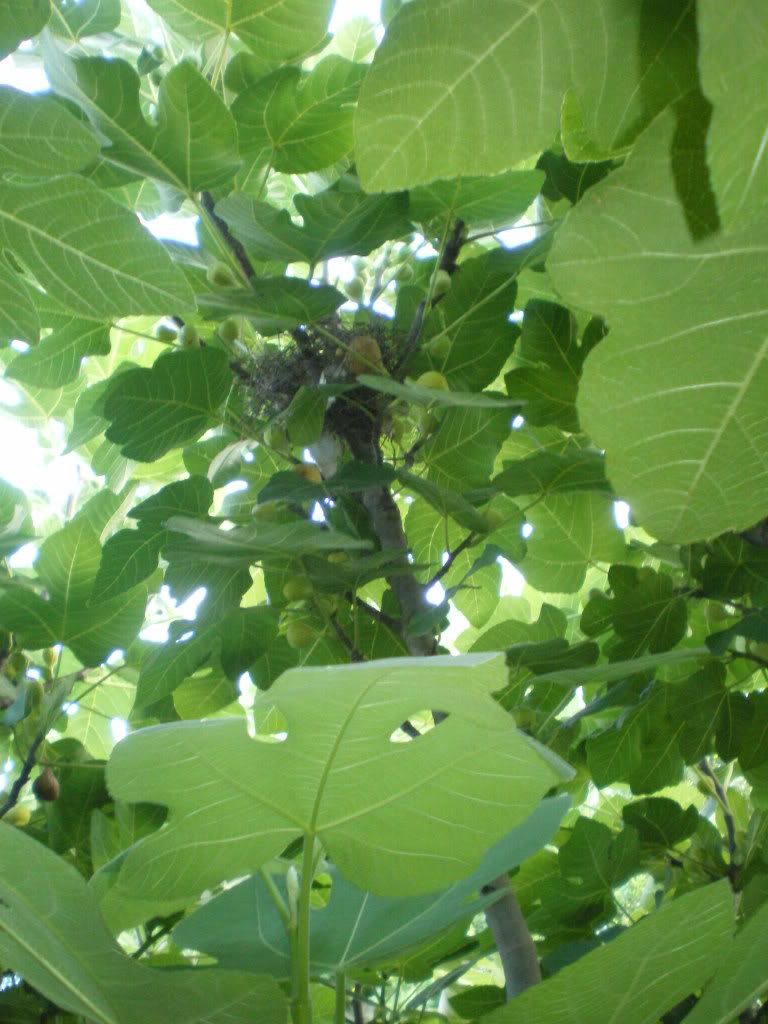 Multiple varieties of beetles this year...................
Variety 1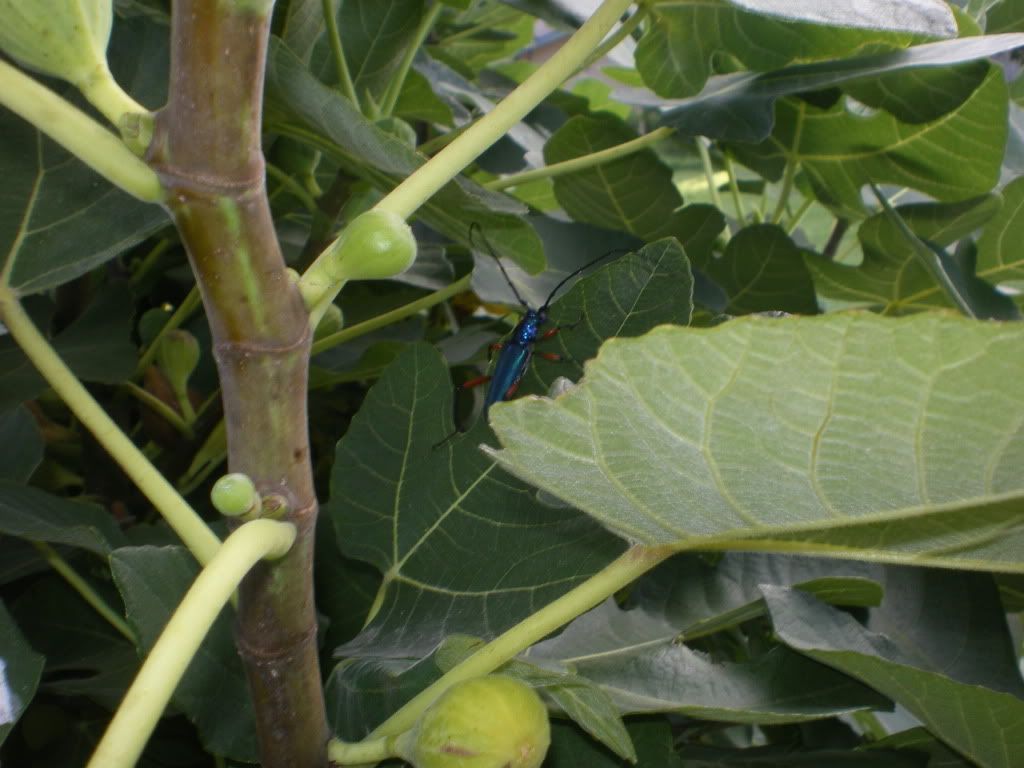 Variety #2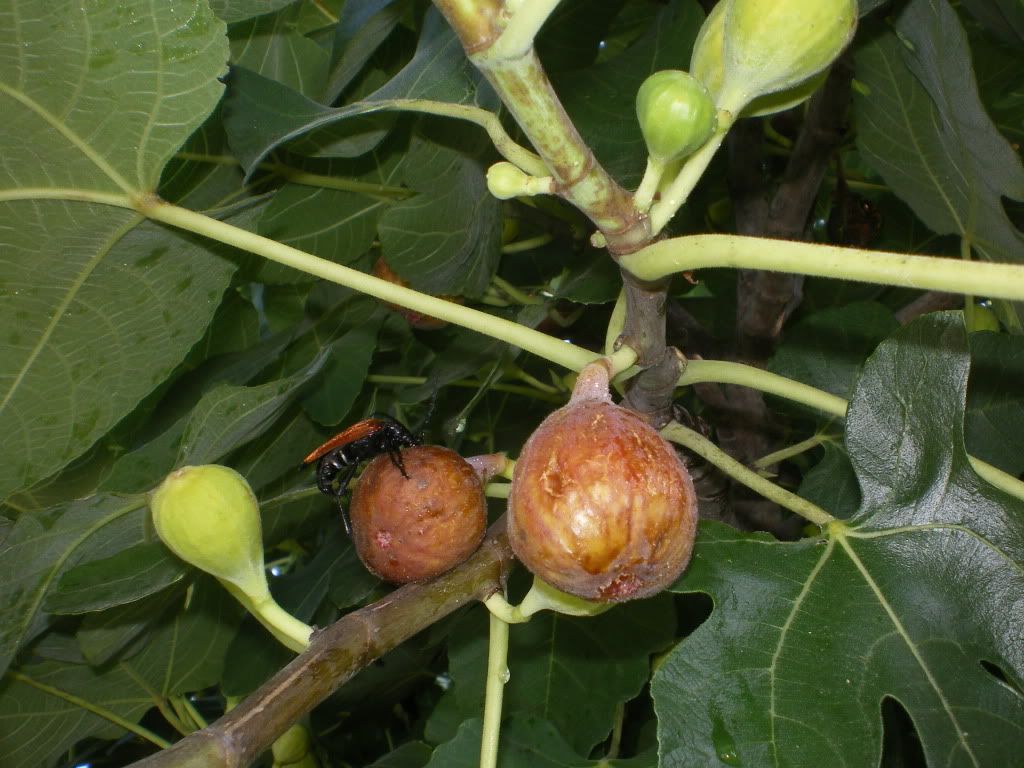 .... and my personal favorite because he stayed on the fig when I picked it, let me see him up close, and he posed like a super-model on a photo shoot (BBB MAGAZINE - Big Beautiful Beetle).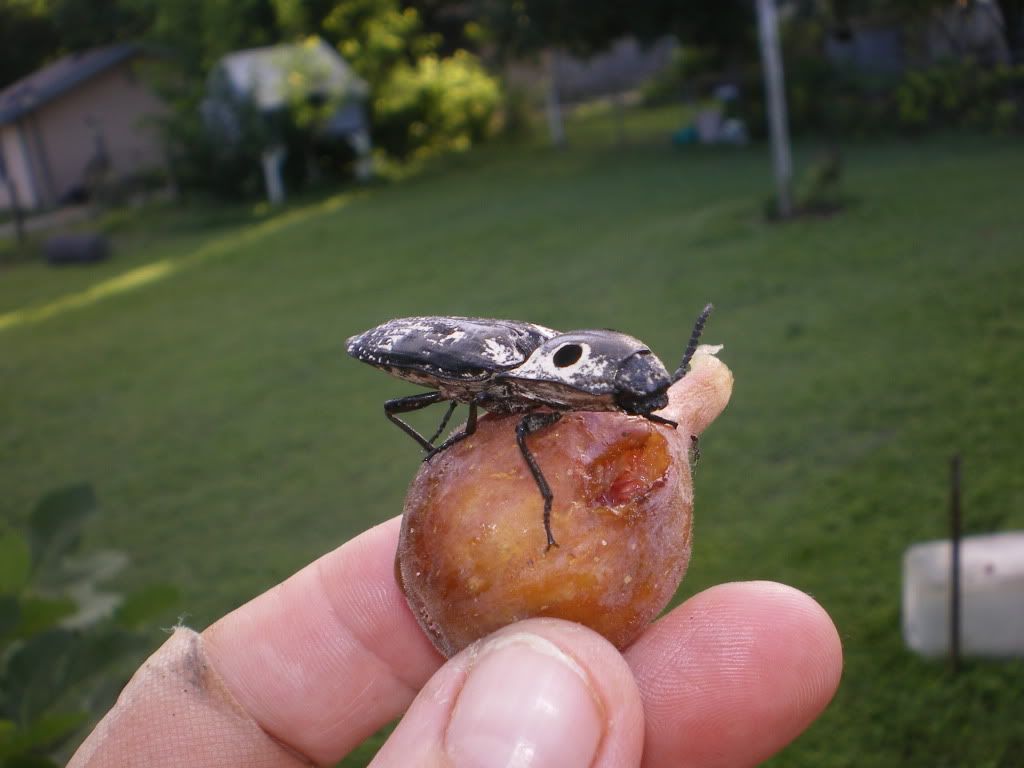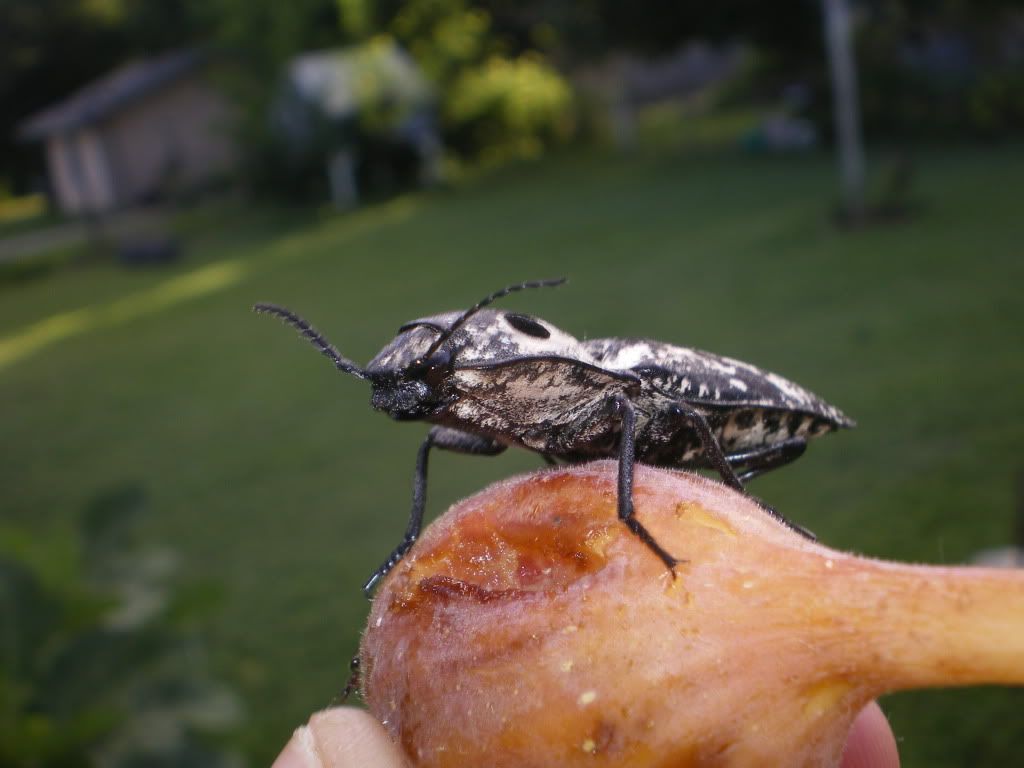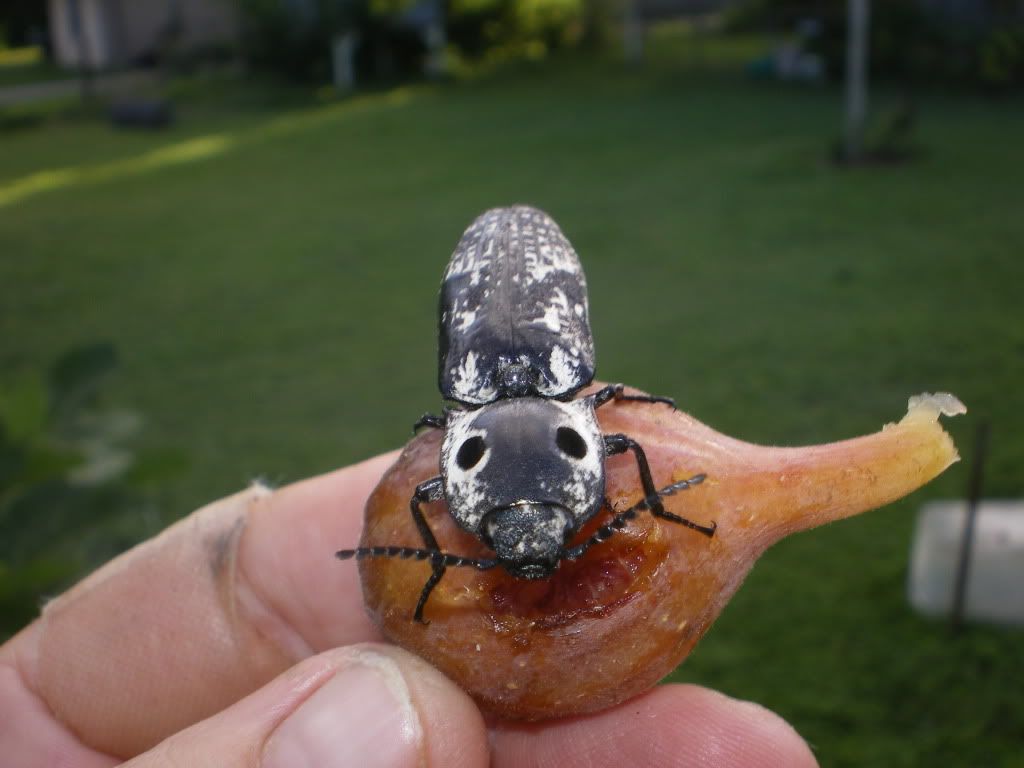 5 1/2 pounds of moist delicious figs - Life is Good