Butternut Squash
Mints in the toilet (yummy)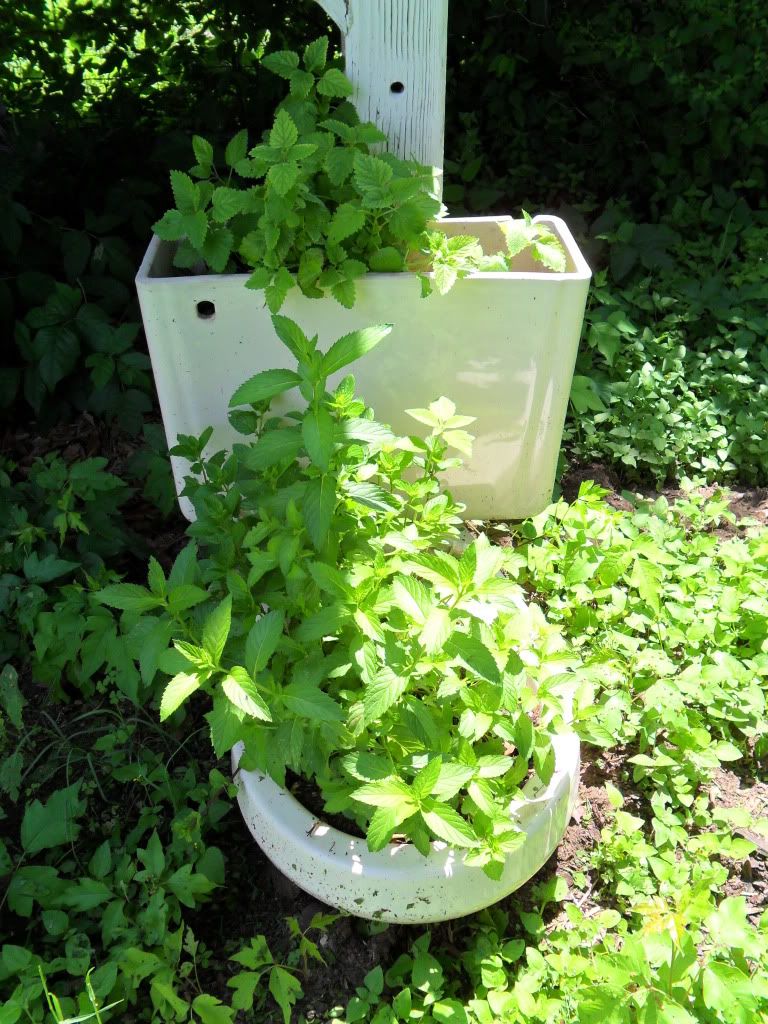 Cucumber in the foreground - getting ready to start vining.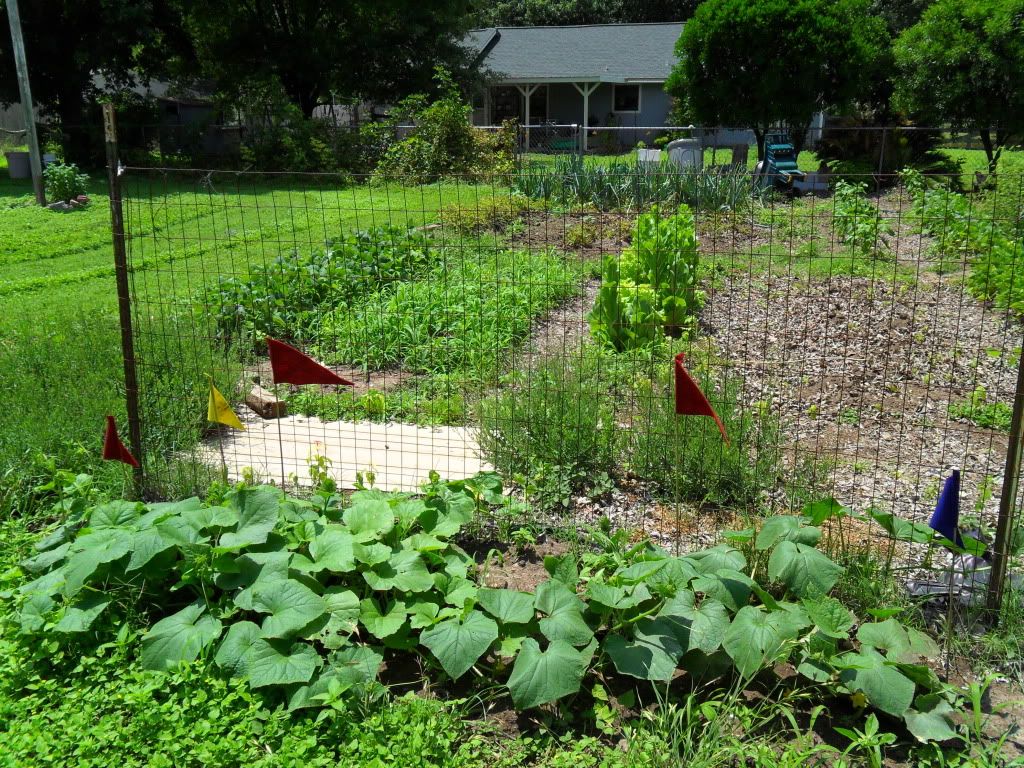 Believe it or not - this is my lavender (remember when I built the bed and the 4 plants were so tiny? haha)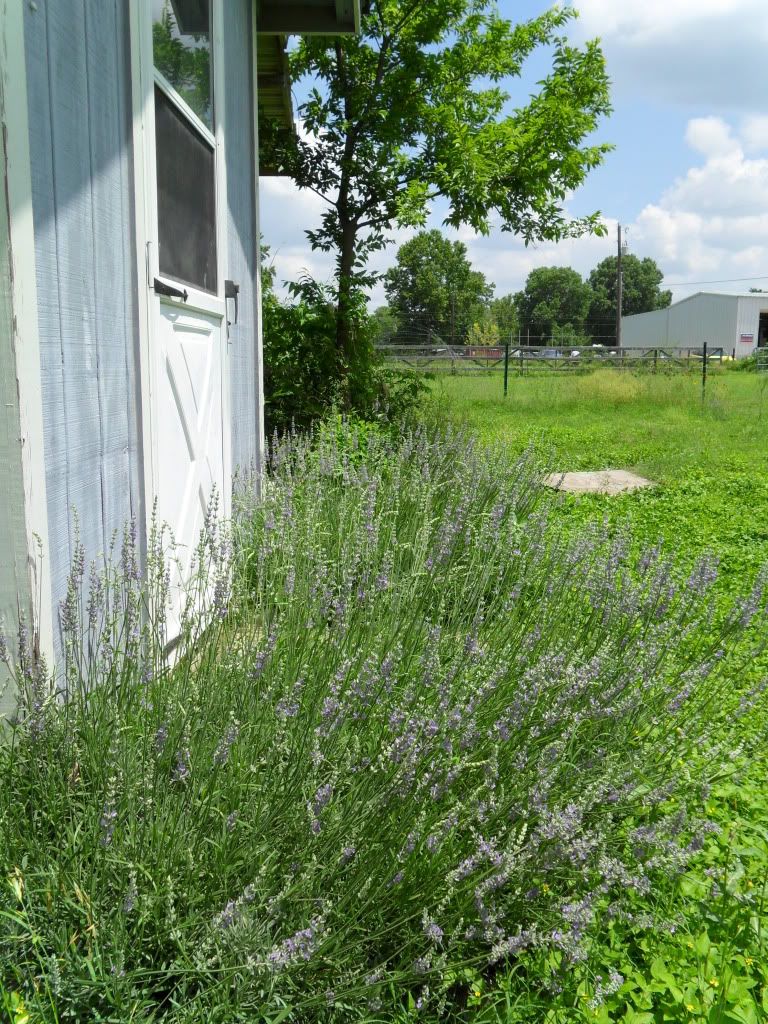 Foreground Bush Beans, then Tomatoes, in the back Sunflowers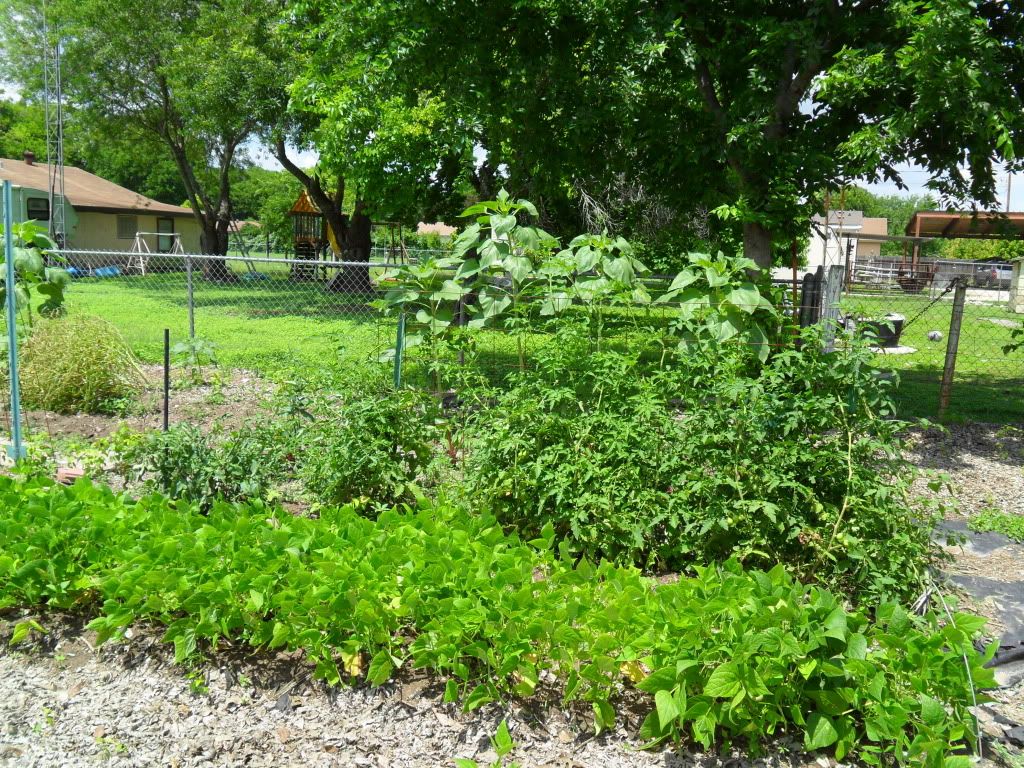 Blackberries! - I've lost track of how many gallons I've harvested - unbelievable this year!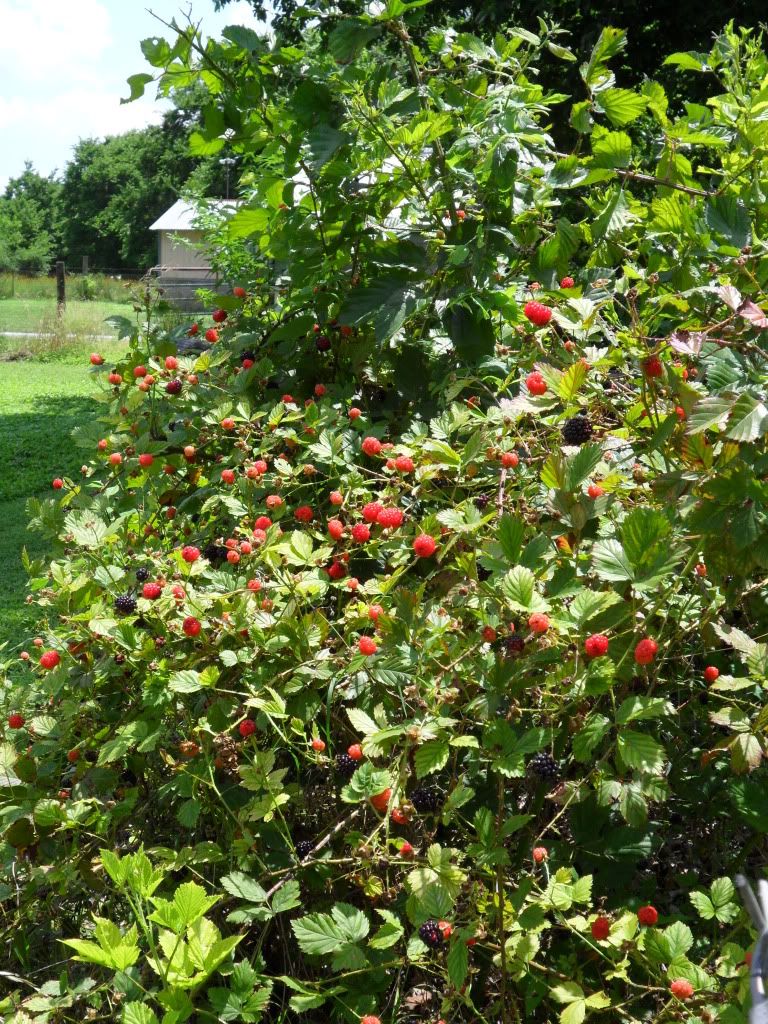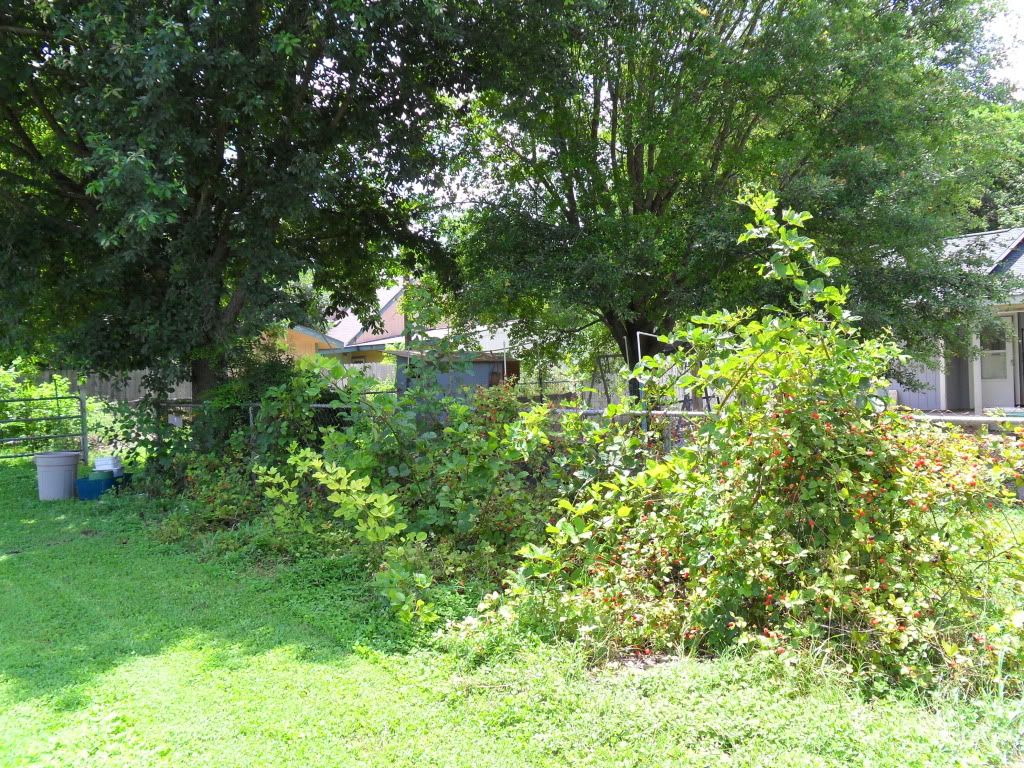 Chickens having a Siesta under the Sego Palms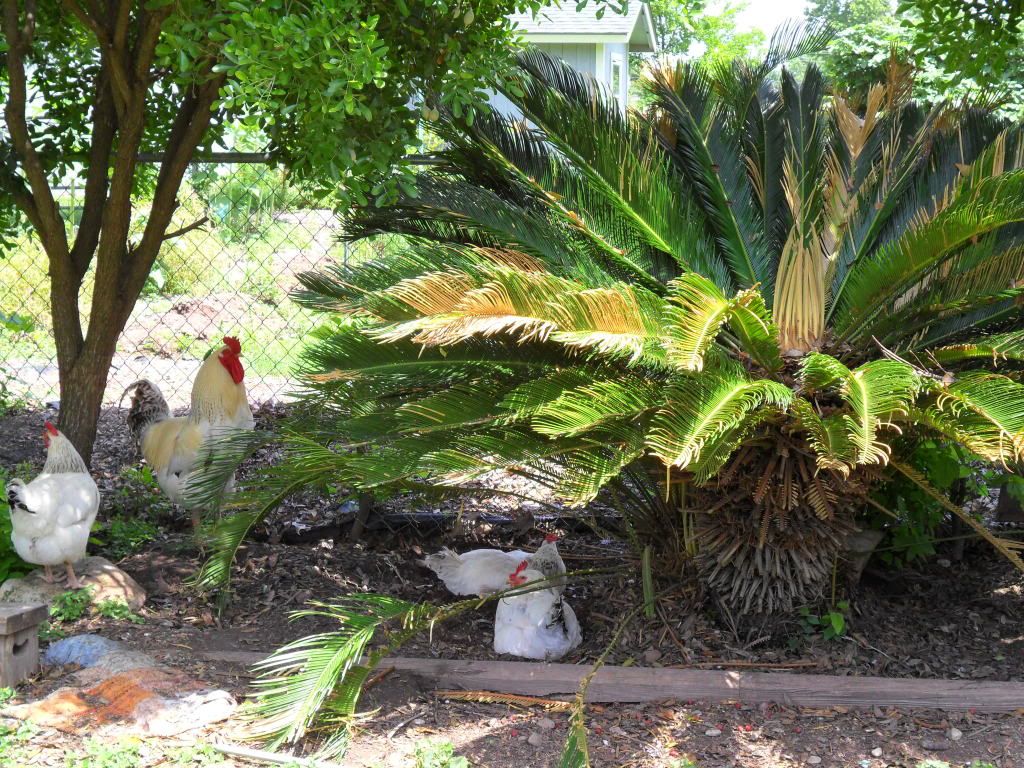 I had two Pluots on my tree this year. I guess the baby male Plum tree came through his first year.