* Today my "must do no matter what" goal was to get my back porch cleaned up. The chickens like to hang out there part of the day, and they've made (more of) a mess of it. I rigged a skirt to put around it from extra fabric - it looks ghetto, but it'll keep it somewhat clean. I scrubbed the concrete and got all the dirt off, but it still looks not so good (stains etc.).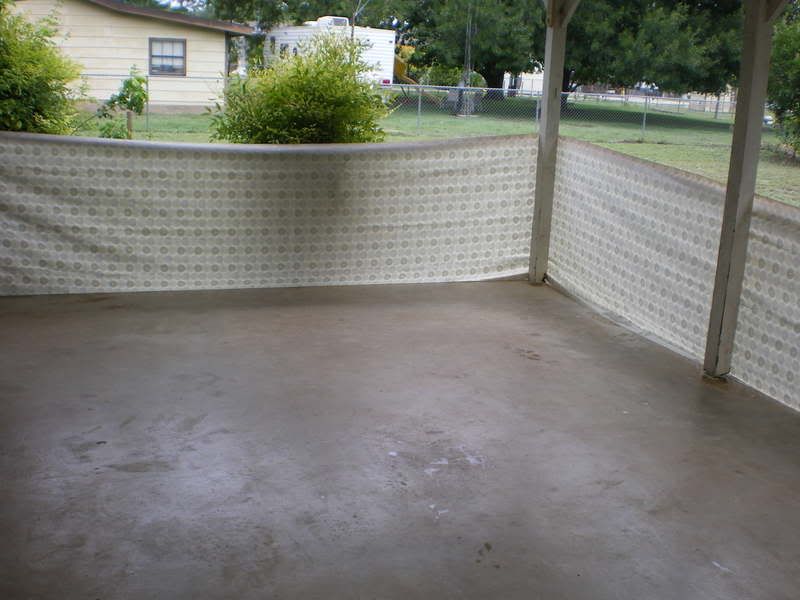 * I got a message from my singles site from someone who wants to live out in the country - somewhere he can walk out his back porch naked and shoot doves without neighbors around to protest. He wanted to know if I hunted doves, and what I did for kicks if I didn't drink. Several days later he wrote again and wondered why I didn't reply.
* Bea and I ended up going to Market Square instead of Riverwalk last night. Extremely last minute decision "hey, quick....turn here!!" We walked the square and enjoyed the tourist shops with their colorful Mexican souveineers. We got our name on the list to eat and
Mi Tierra Cafe
which was excellent in every way. We waited over 30 minutes for a table, but we bought bakery goods while we hung out. It was a nice night out.
The pinatas and Mexican versions of Tibetan prayer flags that hang from the ceiling in the entry way of Mi Tierra Cafe.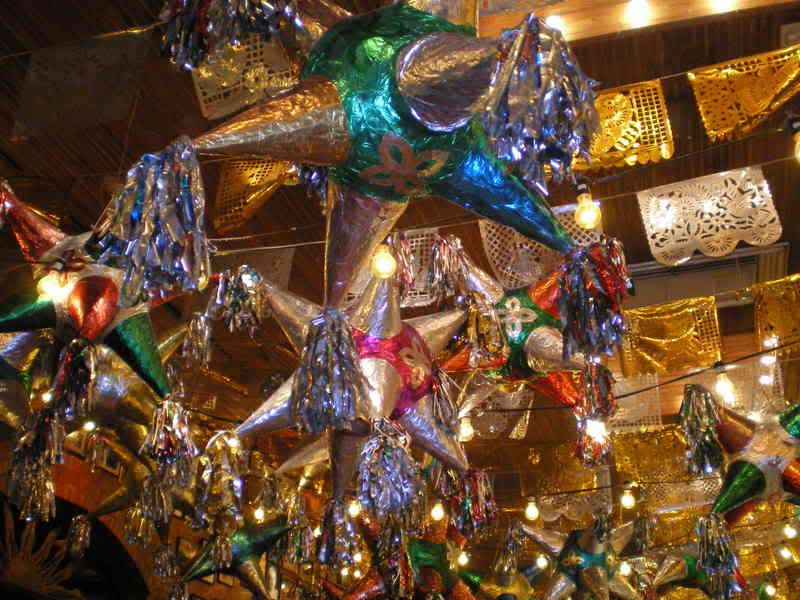 This was not our waiter. It was some poor employee Bea drug into the picture; he was a good sport.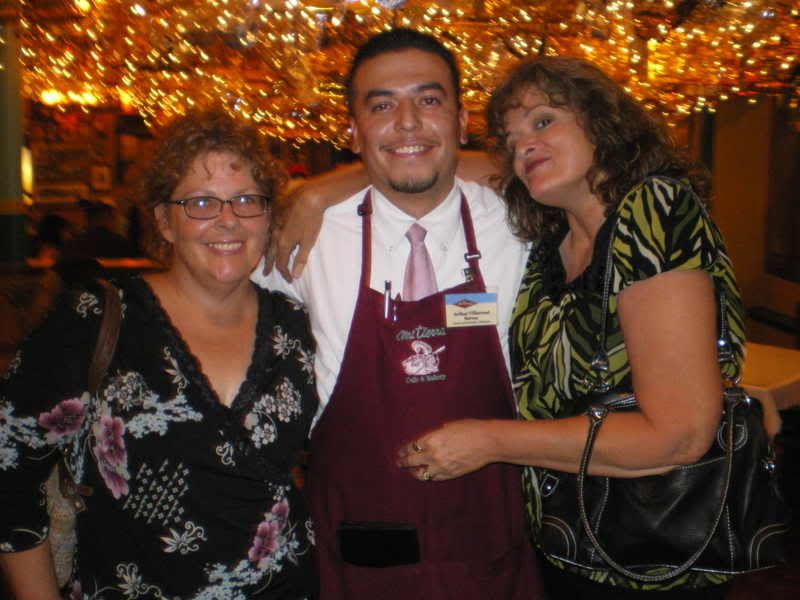 I'm facinated with Day of the Dead stuff. These ladies were delightfully chilling