David Cook won American Idol by 12 million votes!
(50 of them were mine)
Simon even apologized to him for being unfair last night before they read the results.
I can't wait until he starts making records. The only other Idol I felt that way about was Kelly Clarkson.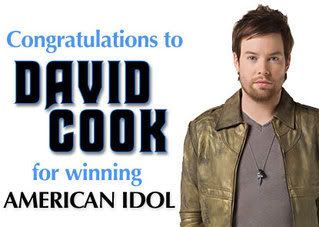 Excellent show. Highlights for me ZZ Top and George Michael.
I'm glad I spent the 2 hours of unschedule off to skate out early for it.